Hello, here are some instructions how to crochet sleeves when you use color gradient yarn.
I made this sweater and bought two cakes of yarn at a sale. Every cake measures 1000 meters and I thought it would be more than enough.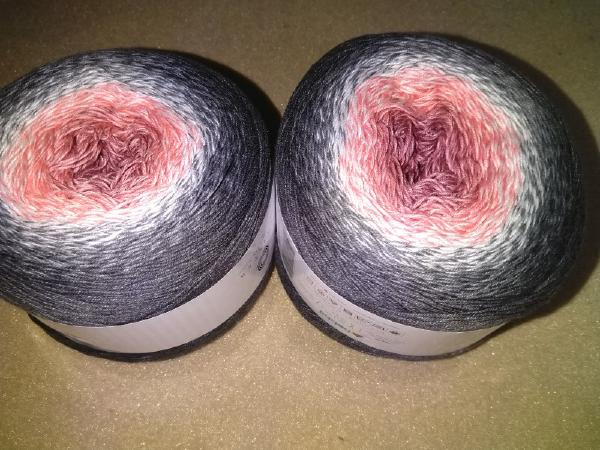 But I wanted to have long sleeves. What should I do? Should I have bought an extra cake for every sleeve? But the sale was over and the yarn was out of stock.
So I decided to wind up.
I crocheted the sweater until I came to the arm holes.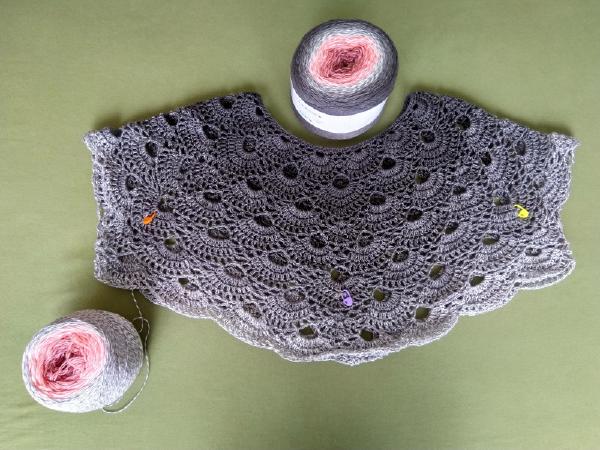 Now I took my second cake and winded so much yarn until I came to the color of the arm hole.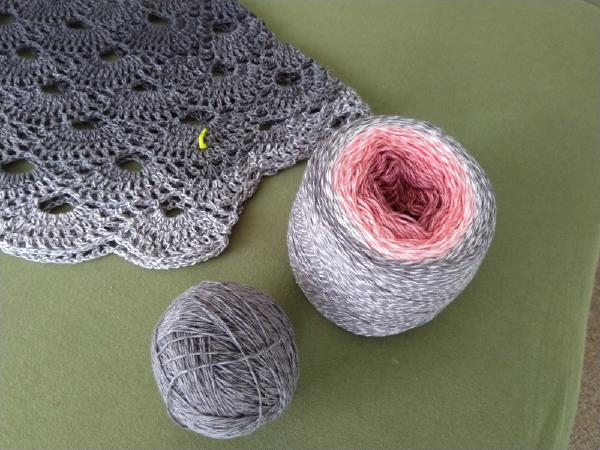 Every color became a ball of wool. Sometimes you didn't see the color changing but you feel the knot! :-)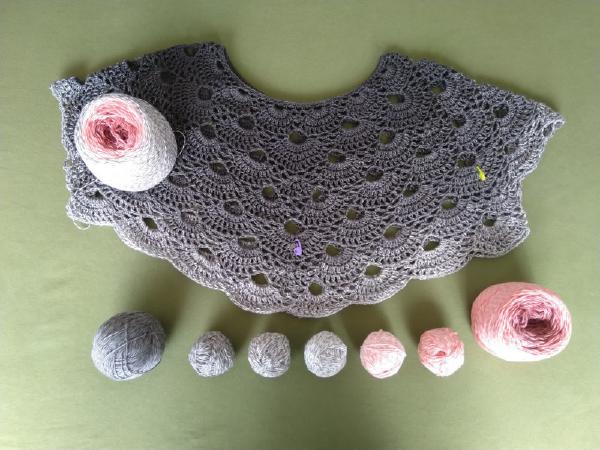 I have to wind up so many colors as I need for my sleeves.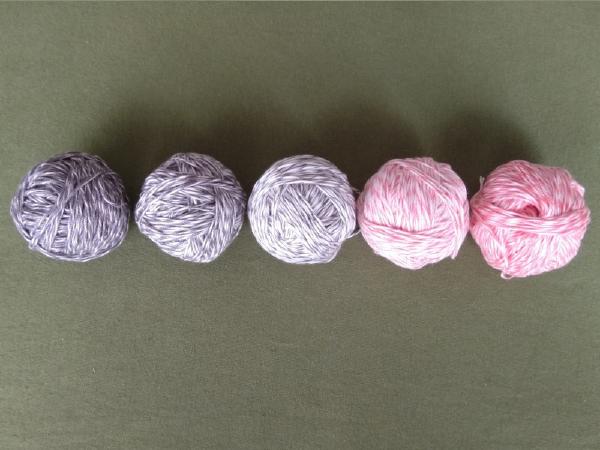 Now I had to wight. In my case every ball of wool had 18 grams. So I had 9 grams for each sleeve.
I'm crocheting the sleeves in every color as long as I like. Here I made two waves for each color. I only have to take care that when I crochet the first sleeve the rest of yarn is heavier than 9 grams so it will be enough for the second sleeve.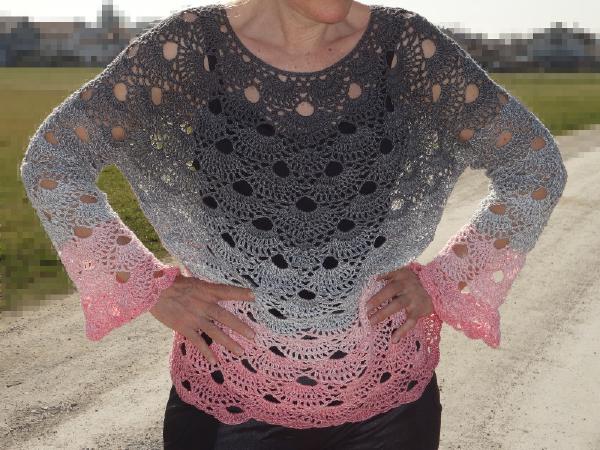 The color gradient of the sleeves are equal to them of the sweater. And two cakes have been enough!
There's no instruction for this sweater but here (https://www.crazypatterns.net/de/items/50307/tunika-pina-crochada) you will find instructions of an other sweater design from me.
Good luck! :-)