The pattern for Pina Crochada is available at:
CrazyPatterns (German language)
For the guest gallery, scroll to the bottom.
It's worth it! :-)
My first pattern, size between 10 and 12: I used 4-ply color gradient yarn and a hook german size 4 what is size G in US. Without sleeves I used a cake of 300g and 1125m. With sleeves I used a cake of 250g for the tunic and one of 200g for the sleeves and I had some yarn left.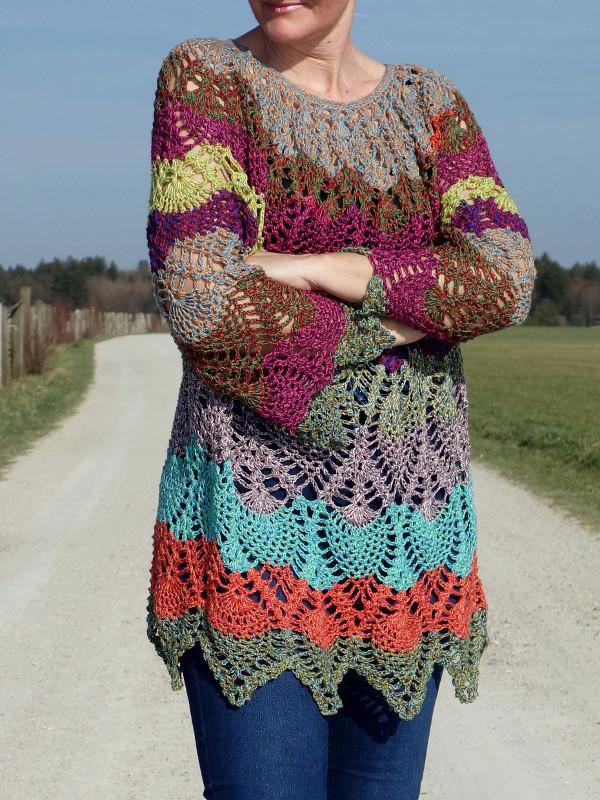 Pina Crochada in different colors: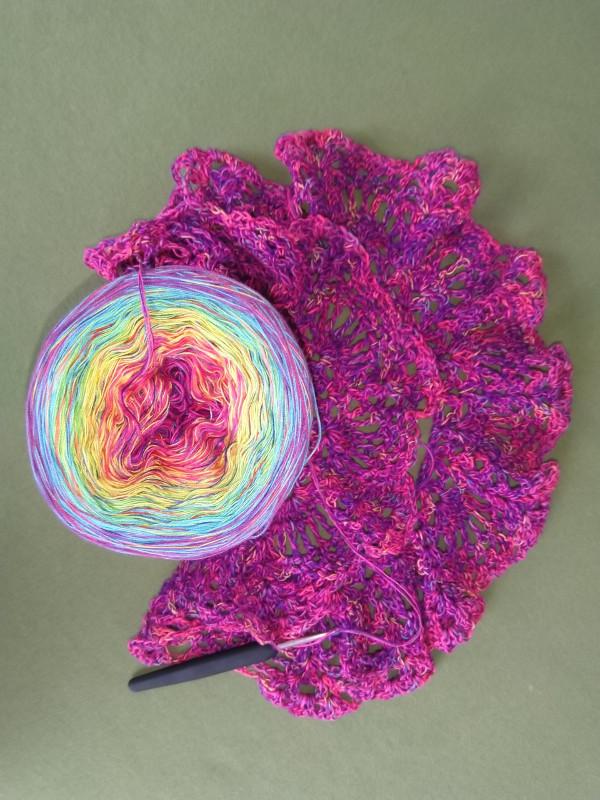 Finished: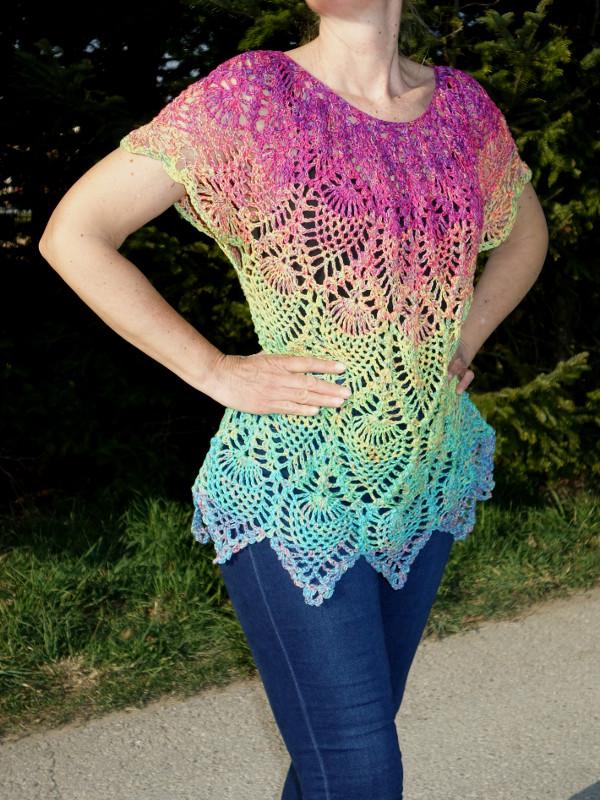 With long sleeves: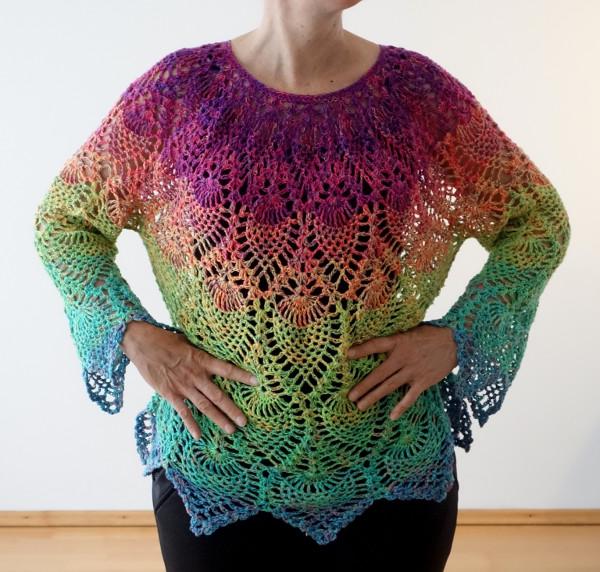 Here in: Hippe Galaxie Marine from www.garnmanufaktur.com:
Guest Gallery
Mel has crocheted without sleeves and tips. Size: 24/26, 144 Stitches, Yarn: 1500m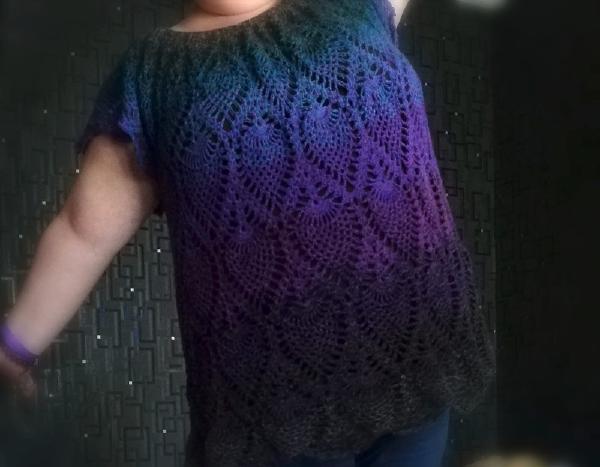 Sonja has used 1900 m (380g) for her short-sleeved tunic and crocheted with a hook size 3,5 (E) and used a cake of three threads. She started with 144 chains for 24 pineapples. When she came to the hips she added an extra pineapple.
Here you can see how to make two pineapples from one click here for the diagram.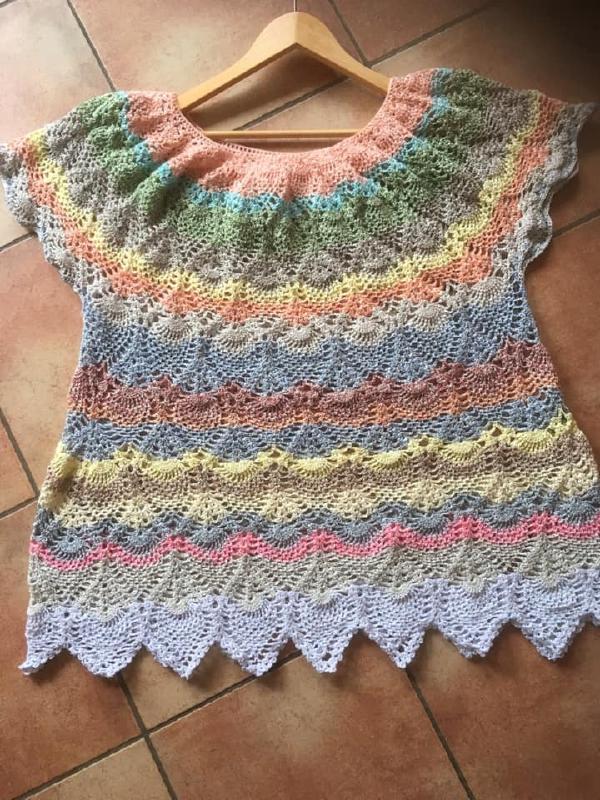 Antje is wearing size 28, too and startet her tunic with 40 "Eyes":
40 Eyes and then she started with 144 single crochets. Because of her smaller shoulders she used 4 pineapples for each sleeve and 16 for the body. And her first row of pineapples has only 5 double crochets.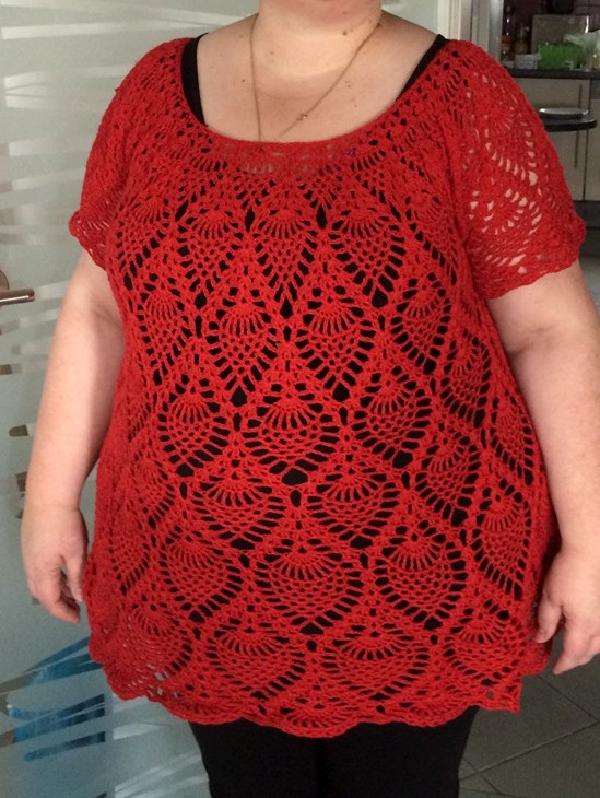 Ursula used 3-ply color gradient yarn and needed 1150 m for her tunic size 26/28. She used a hook size 4 which is G in US size.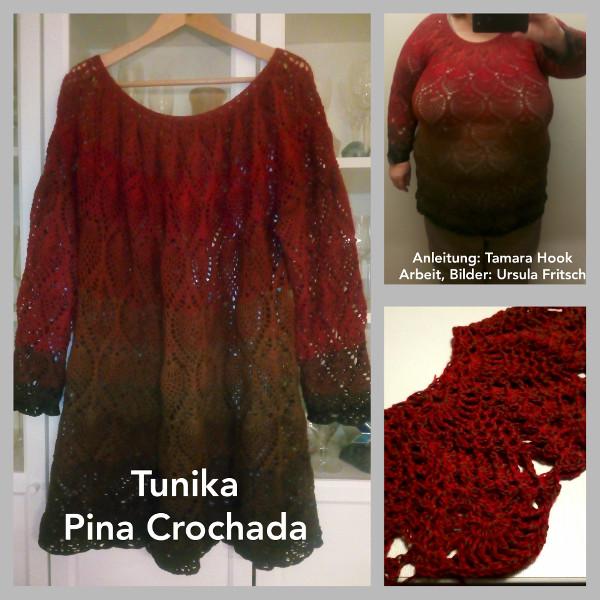 Tamara made a variation of her tunic size 28. Last round consists of bigger pineapples and an extra border. She used nearly 2000 meters of yarn but as you can see it's worth it.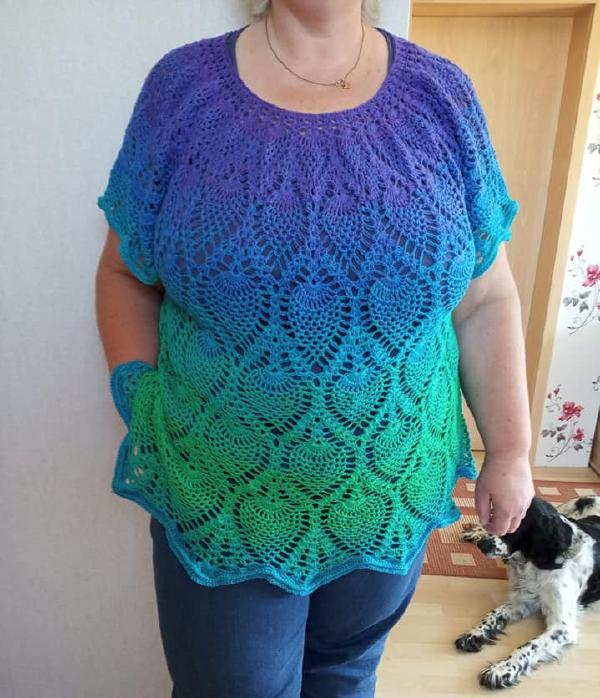 Gabi has crocheted the Tunika as a dress, a good idea.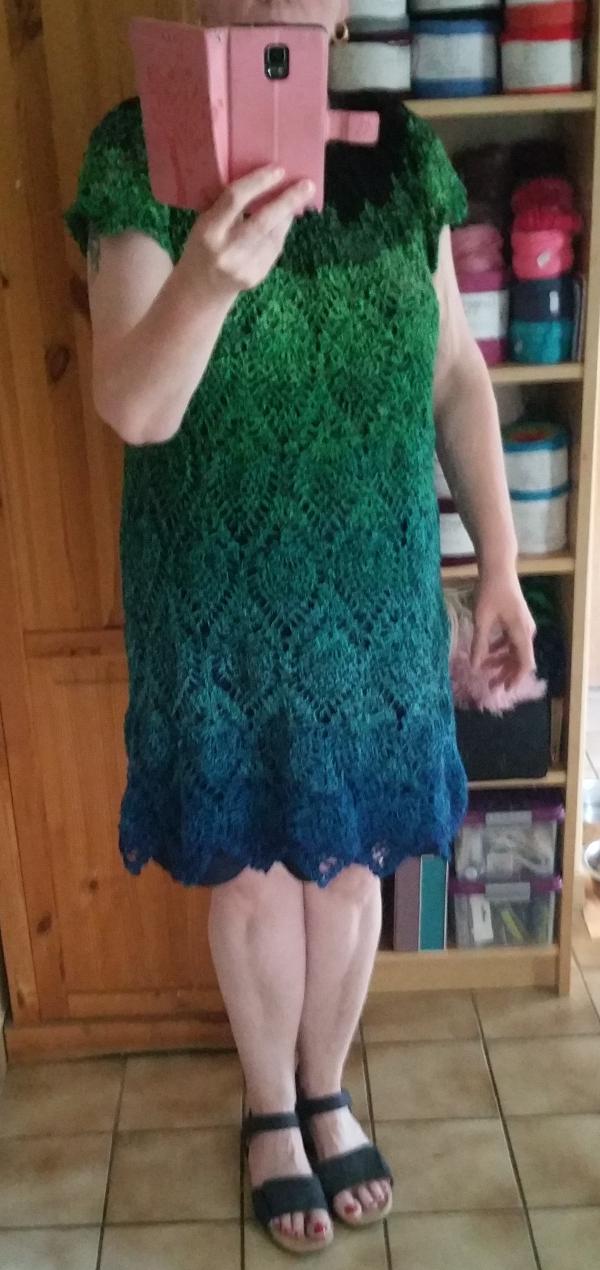 Karin has slightly changed the beginning and the end. With a 3-ply yarn, she used a little more than 400g for size 50/52.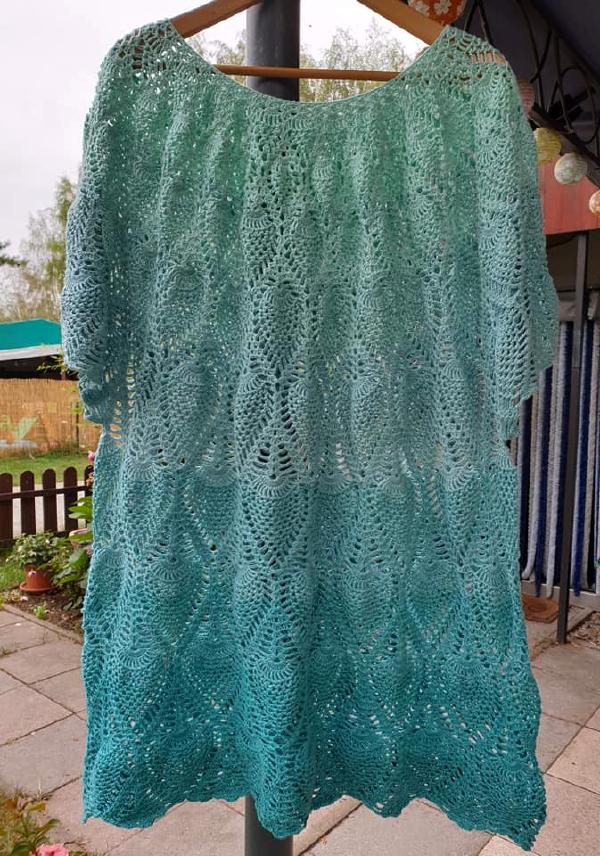 As you can see, it also withstands critical eyes!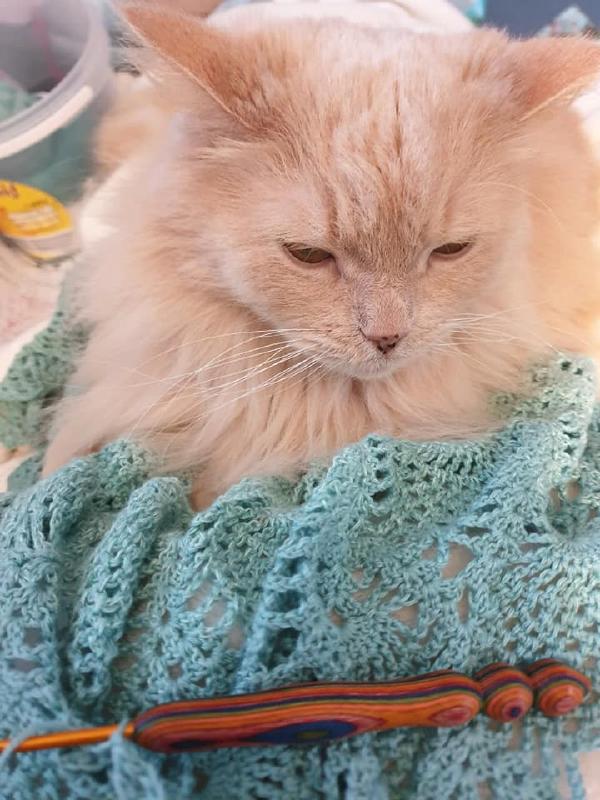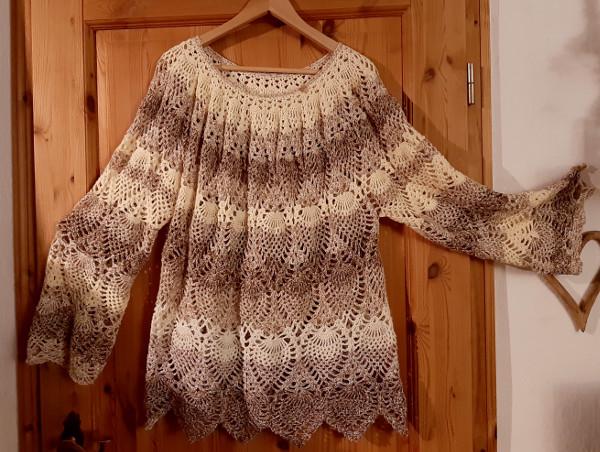 Ulrike has crocheted her tunic in Lola 4x soft chocolate ice with coconut (300g plus 2 sleeve bobble) in size 48/50. At the bottom of her sleeve she has once again worked on the small pineapple from the beginning, so that they become a bit more "bellier".